Katherine Jackson To Share Guardianship Of Grandchildren With TJ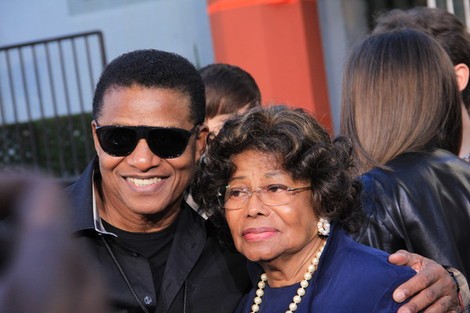 After she was temporarily stripped of the responsibility, Michael Jackson's mother Katherine has agreed to share guardianship of her son's three children.

On Wednesday, a judge suspended Katherine Jackson as the prime carer of her grandkids Prince, Paris and Blanket. Tito Jackson's son TJ was given temporary guardianship amidst a family feud, which began when the matriarch was reported missing last weekend.
On Thursday, after a 10-day "vacation" at an Arizona resort, Katherine, 82, returned to the Calabasas, California, home she shares with the children. She vowed to fight the court ruling to have her reinstated as guardian.
 
However, on Friday she reached a deal with 34-year-old TJ to share guardianship at the request of teenager Prince and his siblings. A joint proposal, which will see TJ deal with administrative details, will be filed in court next week.
Katherine released a statement through her attorney Perry Sanders: "Mrs. Jackson is extremely pleased with the prospect of enjoying the pleasure of raising Michael's children without the day-to-day tedium of items such as managing the large staff that goes with such a high-profile family and focus her attention on being a grandmother and raising Michael's children.

"She is eager to simply enjoy her great relationship with these children, while deeding over some of the stressors that go hand in hand with being a guardian."
The judge has also ordered an independent investigation into the three children's welfare. It will include private interviews with each of the kids and will only be reviewed by the judge.