Katherine Jackson Brought To Tears During Cirque Du Soleil Premiere Of 'Michael Jackson ONE'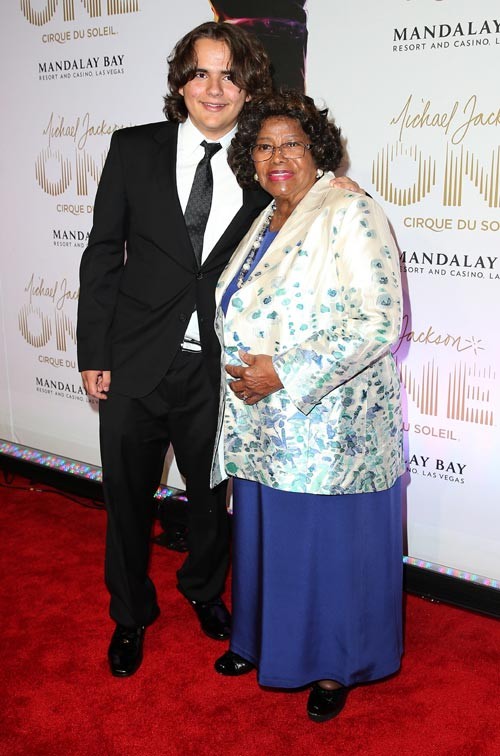 Late King of Pop Michael Jackson's mother Katherine was brought to tears at the Las Vegas premiere of Cirque du Soleil's "Michael Jackson ONE" at the Mandalay Bay Resort on Saturday night.

The family's matriarch was joined by sons Tito, Marlon and Jackie along with grandsons Prince Michael and Prince Michael II aka Blanket. Jackson's troubled granddaughter Paris wasn't in attendance.

"It was hard - just like it is now to talk about it. I can't find words to describe how I felt - it brought tears to my eyes," she tells Access Hollywood, "It was one of the best shows I've ever seen. Very good. Very good show... My son was a workaholic and this show really brought it out. There was so much going on!"

Mrs. Jackson also said that seeing how many people loved him helps her deal with his death, which happened four years ago last week.

"It makes me feel good that he had so many fans, so many people cared about him, so many people loved him. That keeps me going," she added. "There's not a day that I don't think about my son... But when I meet people... and they tell me how much they loved him and how they've been a fan of his since they were little and now their children are fans, that helps."