Katherine Heigl's Black Ruffled Dress & Killer Pink Belt - Hot Or Not?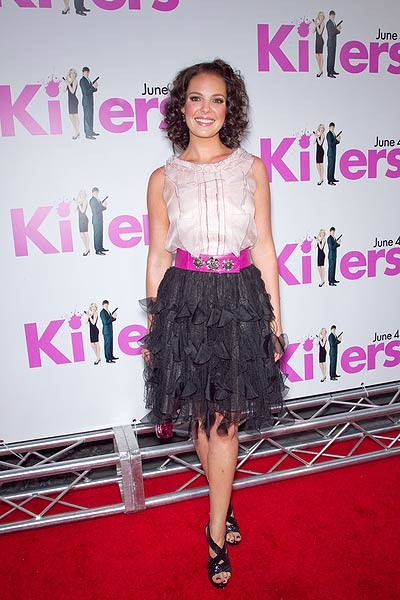 Katherine Heigl looked playful at the "Killers" premiere in Hollywood yesterday. The brown-haired beauty wore a black ruffled skirt with a pale pink sleeveless blouse and a hot pink belt. Don't know about you, but we think she kind of blends into the background a bit, no?

The new mom recently confessed she's carefully choosing her film projects because she doesn't want her daughter to be "ashamed" of mom's work. She explained, "I love stories and opportunities to play different characters, but I won't do anything that's shocking and horrible in terms of playing someone totally despicable."

She and her husband Josh Kelley adopted little Naleigh last September, and Heigl has vowed to scale back her hectic movie schedule to fully embrace motherhood.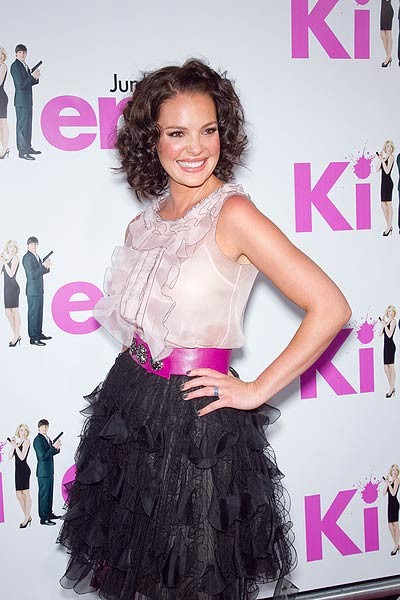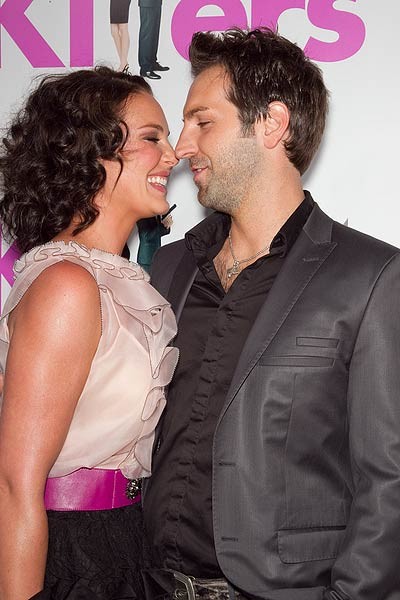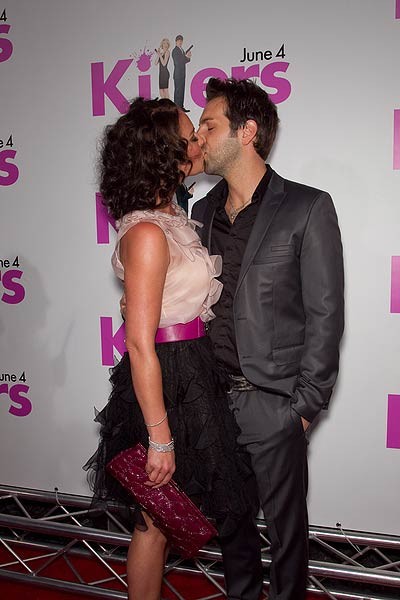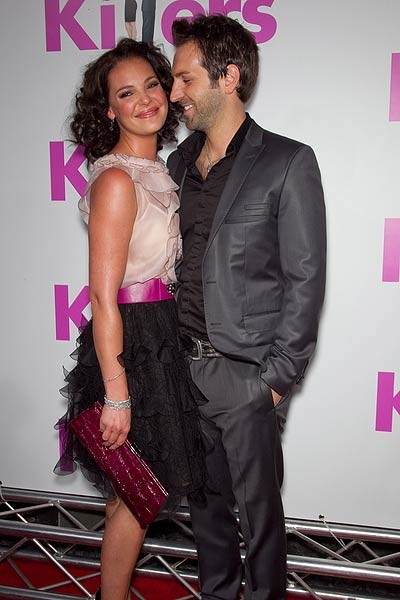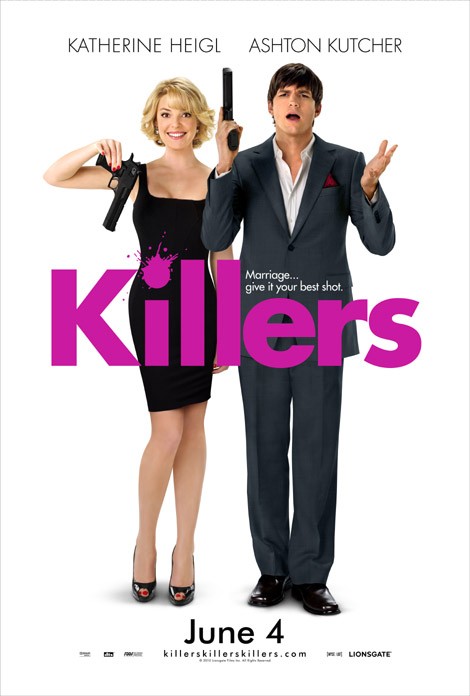 Click for more great Katherine Heigl pictures: