Katherine Heigl Sues Drugstore For $6 Million Over Unauthorized Photo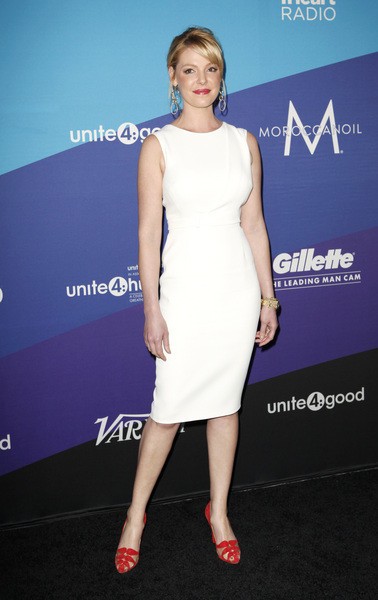 Katherine Heigl has filed a $6 million lawsuit against Duane Reed pharmacy for using her photo without permission. The New York-based drugstore allegedly used her image on Twitter and Facebook without her consent.
Earlier this year, the paparazzi snapped a photo of the actress leaving a pharmacy with two bags in her hands. The company posted the image on Twitter March 18 with the caption: "Love a quick #DuaneReade run? Even @KatieHeigl can't resist shopping (at) #NYC's favorite drugstore."
According to TMZ.com, Heigl demands to be compensated for the post. Any money she is granted in the case will be donated to her animal welfare charity, the Jason Debus Heigl Foundation.
In December, Forbes magazine named Heigl the second most overpaid star in Hollywood after Adam Sandler. Her films "Killers" and "One For the Money" performed poorly at the box office with returns an estimated $3.50 for every $1 she earns.
The former "Greys Anatomy" star is trying to reignite her TV career by starring in new NBC series "State of Affairs" about the CIA.