Katherine Heigl Nearly Exposes Herself With Minor Wardrobe Malfunction At ShoWest Awards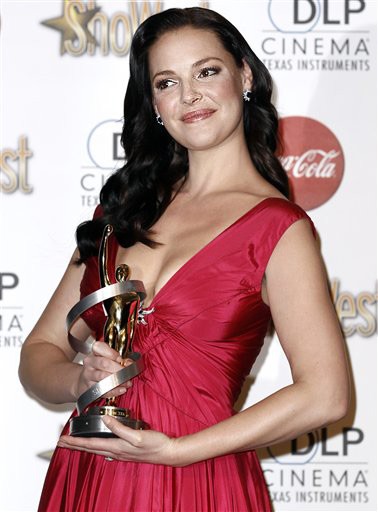 Katherine Heigl accepted the "Female Star of the Year Award" at the ShoWest Final Night Talent Awards in Las Vegas yesterday, nearly exposing all for the audience. One of the straps on her dress broke while she was on stage.
It's been reported that Heigl will be leaving "Grey's Anatomy" for good.
Producers have said the actress took time off from the show for maternity leave as she cared for her adopted child. An official statement about Heigl's contract and status will reportedly be released sometime this month.
The star's daughter underwent life-saving surgery to repair a hole in her heart when she was just two months old. Heigl and her singer husband Josh Kelley finalized the adoption of 10-month-old Nancy Leigh from Korea in September 2009.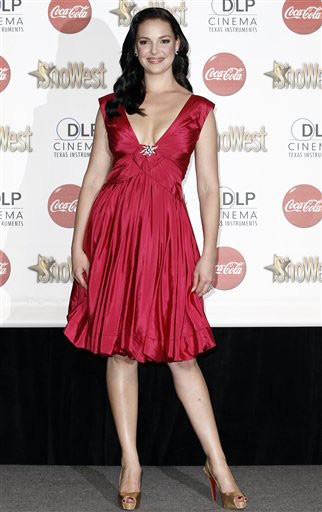 ^ click for next image ^
Click the pics for larger images:
- Click here for more Katherine Heigl pictures! -