Katherine Heigl Doesn't See Herself As Difficult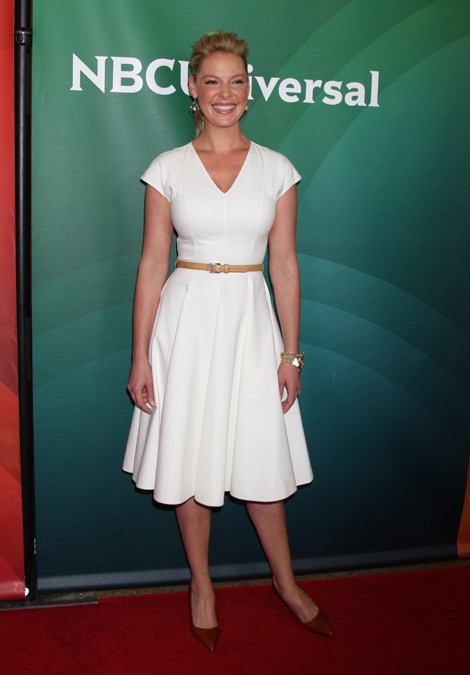 Katherine Heigl has garnered quite the reputation as a somewhat hard to deal with actress, and now she's come forward to clear her reputation.
While doing the popular medical drama "Grey's Anatomy", she famously pulled herself out of Emmy contention because she felt the material wasn't there.  On movie sets, she has been referred to as "Hurricane Heigl."
On the set of her 2010 film "Life As We Know It", the actress was said to be causing "desperately difficult situations".  An insider previously claimed that both Katherine and her mother Nancy Heigl were extremely hard to work with.  The spy said, "I have never experienced anything like Nancy Heigl.  It's about the mouth.  'F*** you.  You are a f***ing liar.'  Whatever you'd say, you were an idiot."
However, Heigel doesn't see herself as difficult to work with.
The actress insists that both she and her manager/mother are completely professional at all times.  When asked about her infamous reputation at the Television Critic's Association conference in Los Angeles, she revealed, "I can't really speak to that.  I can only say that I certainly don't see myself as being difficult.  I would never intend to be difficult.  I don't think my mother sees herself as being difficult.  We always... I think it's important to everybody to conduct themselves professionally and respectfully and kindly."
She added, "If I've ever disappointed somebody, it was never intentional."
Heigl is working on a new series called "State Of Affairs" and has talked about her return to television.  She said that the reason for her return is that the show is an "extraordinary opportunity" for her to show off a different side of herself.