Katherine Heigl Calls For Animal Abusers To Be Prosecuted

Katherine Heigl is urging the public to help bring animal abusers to justice - after she helped save a dog that had been cruelly treated by its owner.

The pooch was discovered with its legs tied together in a muddy field in Bakersfield, California last month. James Worley, 52, has since been arrested and faces a possible charge of felony animal cruelty.

Meanwhile the pit-bull, named England after the animal control officer who saved him, Kristen England, will be placed into a new home on Wednesday, thanks to the Grey's Anatomy star's The Heigl Foundation.

The actress held a press conference on Tuesday announcing England's new home and revealing she will be working in conjunction with Last Chance For Animals to prevent animal cruelty. Heigl will be offering rewards through the foundation to those who come forward with information on animal abusers.

The Knocked Up star says, "The thing is that you don't want to give up on these animals. Just because they've been through what they've been through doesn't mean that they can't have an enjoyable, happy, loving life."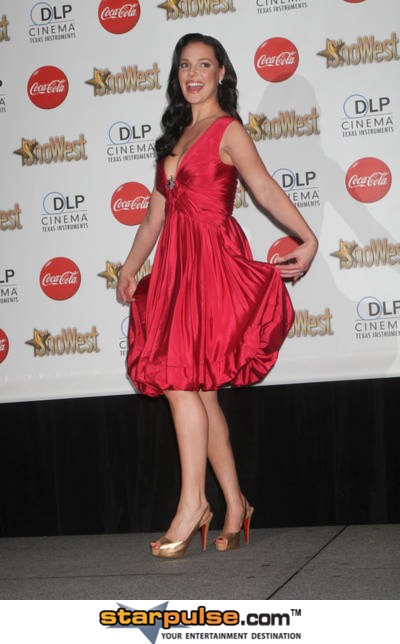 Click Here For More Katherine Heigl Pictures