Katherine Heigl Bares Her Belly In A Sports Bra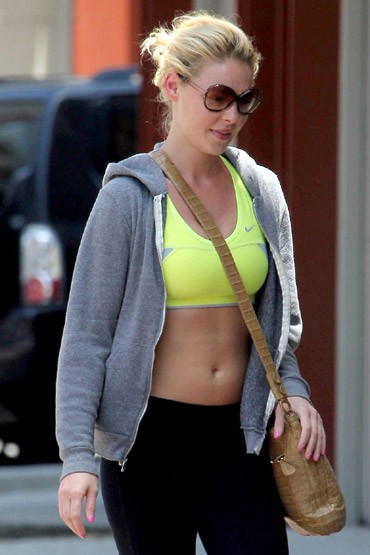 Katherine Heigl showed off her stomach on her way to the gym for a workout in Los Angeles. She wore a bright yellow sports bra, hooded grey sweatshirt, yoga pants, and sneakers.
Heigl's recent film "One for the Money" will be released on DVD May 15. In the film, a recently divorced woman with a string of misfortunes behind her goes to work at her cousin's bail-bond business and begins investigating her first case.
She and her husband Josh Kelley recently adopted a second child last month. Previously, the couple adopted baby daughter Naleigh from South Korea in 2009 when she was 10 months old.