Katharine McPhee Spotted Kissing Former 'Smash' Director ... And They're Both Married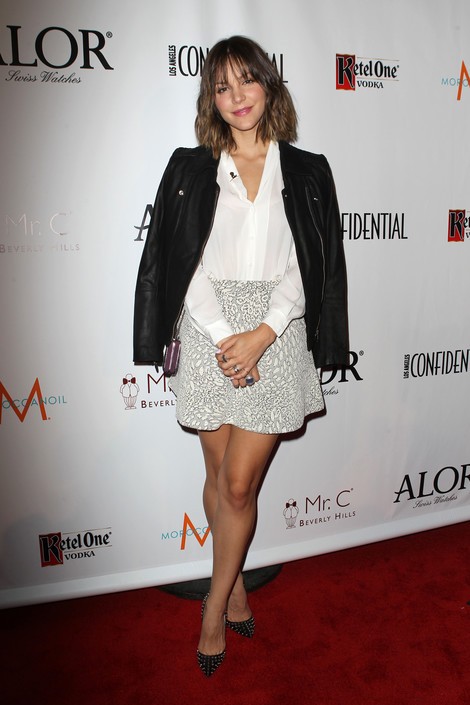 Katharine McPhee was recently spotted getting intimate with her former "Smash" boss Michael Morris. The problem? They're both married - to other people.
McPhee, 29, has been married to 47-year-old producer Nick Cokas since 2008. However, they've been separated for six months and living apart from each other, according to TMZ.com.
Morris, meanwhile, has three young daughters with his actress wife Mary McCormack. It's unknown if the couple are separated.
According to Eonline.com, Morris appeared to be wearing his wedding ring in new photos in which he and McPhee are spotted enjoying lunch together at I Panini Di Ambra and holding hands.
McPhee & Morris no longer work together. "Smash" was cancelled after just two seasons. The former "American Idol" star was apparently ready to jump ship even if had been renewed.
An insider told the New York Daily News last spring: "She refuses to do any interviews pertaining to 'Smash' now. She'll only talk about magazines she's in and her music. She knows it was a failure and she doesn't want her name linked to it, because nothing she has done has been a big hit. She wanted to break through and be a big star by the time she was 30."
McPhee's husband Nick reportedly got in the way of her releasing her latest album.