Katharine McPhee Remembers Hollywood Backstabbing As She Stars In NBC's 'Smash'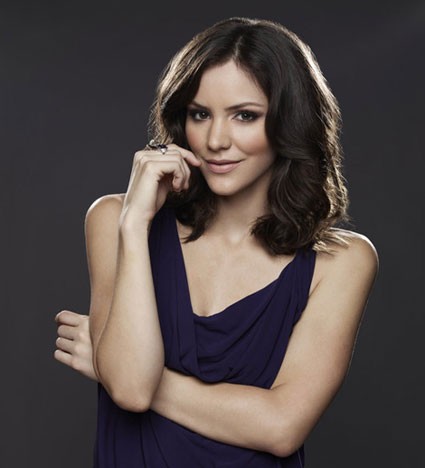 American Idol singer Katharine McPhee now stars on NBC's new drama Smash. She plays an aspiring theater actor auditioning for musical about Marilyn Monroe. The drama of the show ranges from backstage backstabbing to her character's day job to make ends meet. Those are familiar Hollywood stories, and McPhee lived them herself.
"I think the stereotype is there for a reason," McPhee told the Television Critics Association on Friday. "I have worked in a restaurant. I wouldn't say there was backstabbing but there was a time when I was testing for a film and I had an actor who was reading opposite me. He had rehearsed with the girl who was at the same agency the day of. Things like that that you hear about happens and you think gee, that's not fair but it's the business and you just pick up where you felt off and keep going. It definitely happens."
The tight knit theater community only exacerbates the potential for drama. "There probably is more backstabbing in theater because the ensemble with the star has a lot more connection than a star in a movie would have with their day players," McPhee thought.
Megan Hilty plays the Broadway veteran also vying for the part of Marilyn Monroe. A Broadway star herself, Hilty confirmed McPhees thoughts.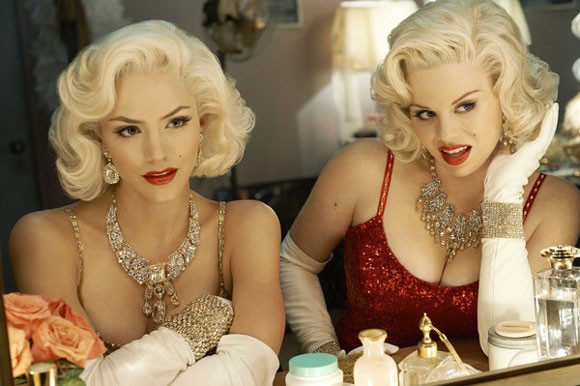 Pictured: (l-r) Katharine McPhee as Karen Cartwright, Megan Hilty as Ivy Lynn
"The genius of making this idea into a series is that when you are a live performer, you're giving so much of yourself," Hilty said. "There's so much at stake when you're out and exposing yourself in front of hundreds and thousands of people, that it naturally sets the tone and sets the stage for high drama. The adrenaline's going and the stakes are so high and there's so much at stake. This show definitely taps into all those things and those stereotypes are there for a reason. It happens."
Smash premieres February 6 on NBC.