Kate Winslet's Wax Figure Looks Amazingly Realistic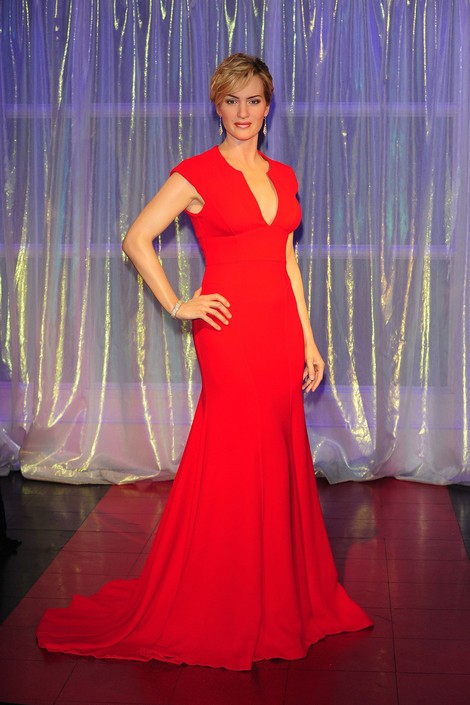 Madame Tussauds unveiled a Kate Winslet waxwork in London yesterday, and the likeness is quite good. What do you think?
Kate stars in the upcoming film "Labor Day" about a single mother who shelters an escaped convict (Josh Brolin) and slowly falls for him over the course of one very eventful Labor Day weekend.
Earlier this fall Kate talked about her penchant for getting naked on screen. She told V magazine, "I hate it! Listen, make no mistake, I just get on it. I just go in and say, 'Oh f**k, let's do it,' and boom! If you complain about it or procrastinate it's not going to go away. It's a profoundly bizarre thing to do."