Kate Winslet & Shailene Woodley Sizzle At 'Divergent' London Premiere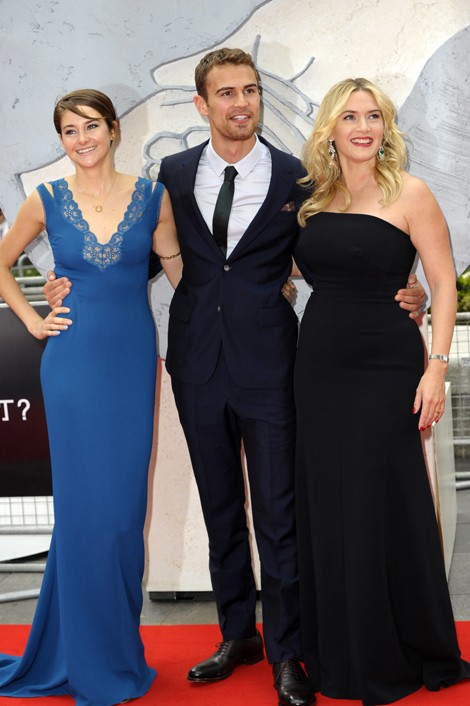 The weather was nice enough in London, England, over the weekend for the cast of "Divergent" to attend the film's premiere in sleeveless gowns.
Shailene Woodley showed off her slim figure in a blue dress with lace detail. Her co-star Kate Winslet opted for a sleeveless black dress.
"Divergent" debuted at number one at the box office, taking in $56 million. It dropped to number two this past weekend.
Based on the popular young adult series, the film centers on a world in which people are segregated into different factions. Tris Prior, categorized as "Divergent," has to find out why being in that classification is so dangerous before it's too late.
Check out more photos from the London premiere...