Kate Winslet Emphasizes Her Assets At Venice Film Festival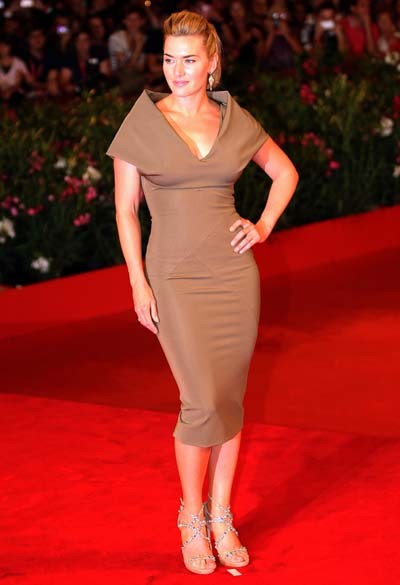 Kate Winslet walked the "Carnage" red carpet during the Venice Film Festival yesterday. She wore a beige dress with a long zipper in the back that showed off her curves.
In the film, four parents sit down for a civilized dinner after their children get into a brawl at a local park. The Sony Pictures Classics comedy is based on Yasmina Reza's raucous play.
Jodie Foster, John C. Reilly and Christopher Waltz also star.