Kate Winslet Couldn't Stop Laughing During Projectile Vomiting Scene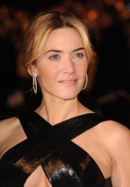 Kate Winslet had the cast and crew of Roman Polanski's new comedy Carnage in hysterics as she struggled to film a scene in which her character projectile vomits mid-discussion.

The Titanic actress stars alongside Jodie Foster, John C. Reilly and Christoph Waltz as two sets of parents who meet up after their kids are caught fighting at school.

The film, based on the hit Broadway play "God of Carnage," premiered at the Venice Film Festival in Italy on Thursday and it has been well-received by critics.

But Winslet admits one particular day on the shoot had everyone constantly doubled up in laughter.

Speaking at the Venice Film Festival, she says, "I had to contain a lot of vomit in my mouth, which is not possible for a person to do. So without going into too much detail, it was a fairly complex rig and there was some extremely clever CGI (computer-generated imagery) involved.

"It was hysterical... We were all completely beside ourselves with laughter."

And Winslet's two children, daughter Mia, 10, and son Joe, seven, were also kept entertained by their day on set.

She explains, "My kids came to work for the vomit day, and I am so thrilled that they were there because they literally have not stopped talking about it since."

Carnage is just one of three projects Winslet is promoting in Venice - she also walked the red carpet on Friday for period drama Mildred Pierce, and will premiere Contagion with director Steven Soderbergh on Saturday.

And her hard work has already paid off - she was celebrated late on Thursday when she was honored with a special prize for achievement.