Kate Walsh's 'Mid-Life Crisis' Inspired Her To Pose Nude On The Cover Of Shape Magazine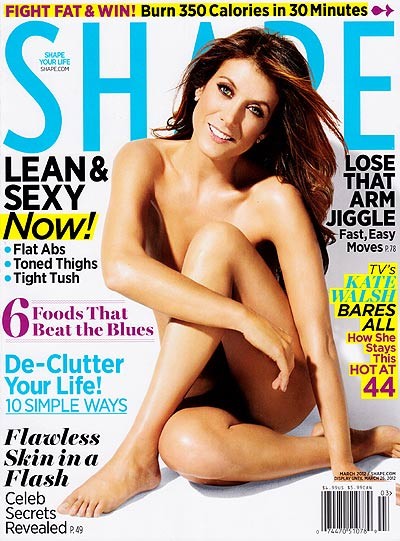 "Right now, I feel really healthy, confident, and sexy," Kate Walsh tells Shape magazine about posing nude on the cover for its March issue.

"I'm enjoying my 40s and wanted to share that. Is it a mid-life crisis? I do drive a Porsche, so maybe it is!"

The Private Practice star, 44, leaves little to the imagination - and she's very proud of it.

"I was terrified, but I really wanted to do a naked cover - especially with Shape, because the magazine is about loving yourself inside and out," she says.

So how does Kate keep her fantastic figure?

"I'd rather have a smaller serving of something amazing than a plateful of diet food," she says. "The other night, my friend and I went out for Italian, and we split the entire meal - clams in broth, a Brussels sprout salad, a delicious bowl of pasta. And we ate bread with real butter."

The sexy star goes on to reveal that she's also kept her figure and her looks without the aid of any plastic surgery, and she says she draws the line "at facials and laser treatments."

Private Practice is currently in its fifth season on ABC. The Grey's Anatomy spinoff airs on Thursdays at 10pm.


See more of Kate in the March issue of Shape magazine, on newsstands now & check out more at Shape.com