Kate Upton's Racy New 'Zoo York' Commercial Banned By MTV And Adult Swim (Video)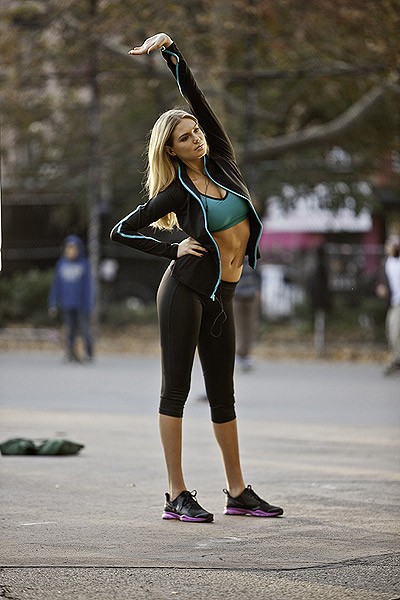 Sexy supermodel Kate Upton stars in a controversial new commercial that both MTV and Turner Entertainment's Adult Swim network are refusing to air.

The new ad, set to debut in April on cable TV, features the Sports Illustrated Swimsuit Issue cover girl jogging through New York City's Tompkins Square Park while the brand's signature pair of talking cockroaches look on from atop a dumpster.
The roaches make several comments charged with sexual innuendo - only while one is talking about Upton, the other is admiring the clothes of a pair of skateboarders and the rails the two use for their skate tricks.

The park, located in the East Village, is a hotbed for skateboarders in the city.
Executives at the two networks claim that they won't air the commercial because of instances of bleeped out profanity at the end of the ad - and because Upton's "erect nipple" is visible in several of the shots.

Check out the uncensored version of the commercial below...

Uncensored Version (contains adult language):