Kate Upton Won't Pose Nude Because Of 'Not So Great Blogs'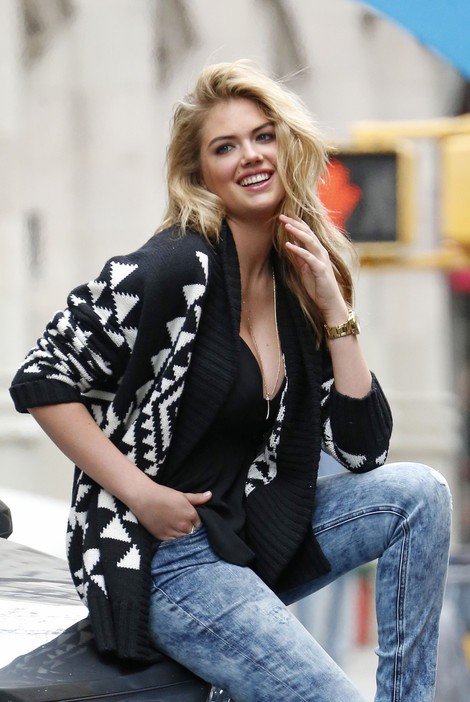 Kate Upton revealed the reason she has no plans to strip down for any future photo shoots in a new interview for Details magazine -- no matter how tastefully done and artistic they would be.

Upton says that no one would appreciate or consider nude photos of her in an artistic way, adding that while she appreciates the work of the "great fashion photographers" when they shoot subjects such as Dutch stunner Lara Stone or Brits Kate Moss and Naomi Campbell in the buff, and the attention she would get wouldn't be such a good thing.

"For me those photos are art. Your body is art, your body is beautiful, and to be photographed in that way is amazing and it's received in a very positive way," she explains, "But with social media and the Internet and not so great blogs and the attention like that, I don't think that my pictures would be received in the way that I'd want them to be received. That's why I've stayed away from them.

"I really appreciate those photos and I think those women are beautiful, but I think social media and the Internet has prevented me from putting myself out there like that."

The curvy 22-year-old says that she loves fashion and feels "like a normal girl," so people can relate to her, which is why she tends to shoot modeling campaigns for more commercial brands than for the top fashion houses. (continued below)
Check out:
"I think that sometimes I take more commercial brands because I want it to be affordable. Not because I'm trying to plan it out, but because I used to be in a situation where I couldn't afford the really amazing expensive clothes and I want to show people that there are fashionable clothes out there for affordable prices. And now I'm in a position where I have a voice to lead people in the right direction."

The model, who has also embarked on an acting career and made her debut this past spring in "The Other Woman" opposite Cameron Diaz, adds that she's also happy that she's not the typical skinny model that just depresses many women.

"Yeah, most of the time the model is retouched and too skinny and other women get depressed by it. But really, that model who is being retouched and is too skinny is depressed as well... Because she doesn't look like that photo either!

"It's not realistic for that model or that woman reading the magazine to think she should look like that."

"I love my body and I feel very confident with where I am and who I am as a person," she adds.

Check out two-time Sports Illlustrated cover girl Kate Upton's full interview with Details magazine here.