Kate Upton, Snoop Dogg, Biz Markie Team Up For WTH Hot Pockets Promo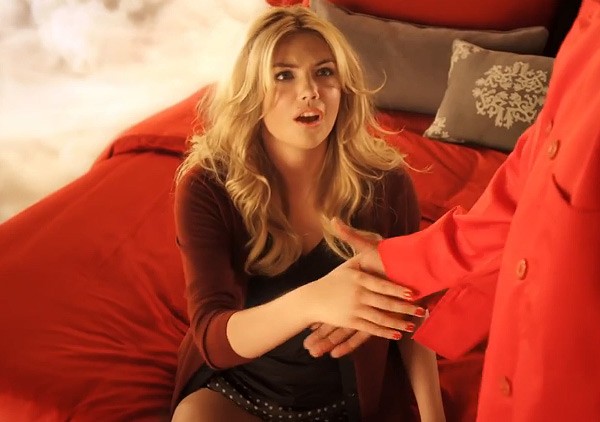 Supermodel Kate Upton and rapper Snoop Dogg have teamed up for a bizarre new video promoting microwaveable meal Hot Pockets.

The two unlikely co-stars are joined by former talk show host Larry King and perform a parody of Biz Markie's "Just A Friend".

The new jingle, titled "You Got What I Eat", also features Oliver Cooper and Bow Wow in an attempt to get people who actually eat Hot Pockets to vote on whether or not it's the new "premium cuts of meat" or the new "buttery seasoned crusts" that keep fans coming back for more.

The song features updated lyrics sung by Biz (and lip-synched by Upton) including lines like, "YOU... YOU Got What I Eat / You say you're just a baker / But you're my HOT POCKETS maker / Oh baby, YOU... YOU Got What I Eat! / You got the hot buttery crust / I need your hot buttery crust."

Check it out below, and then stick around for video #2 to see what comedian Jim Gaffigan has to say about the tasty treats.