Kate Upton Shows Off Her Legs In Daisy Dukes On 'The Other Woman' Set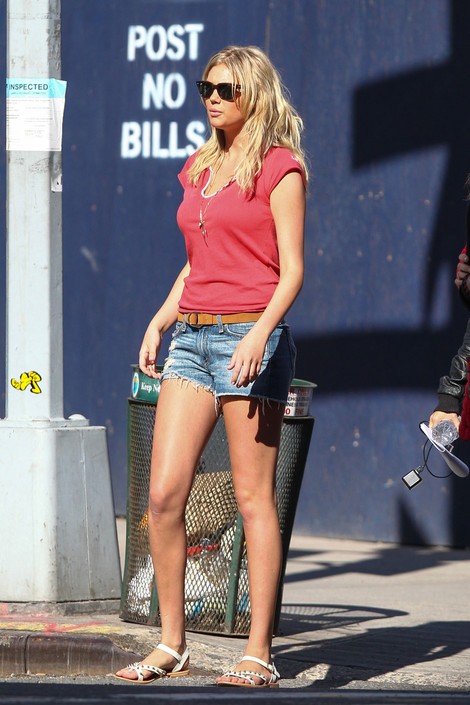 We spotted Kate Upton showing off her curvy figure on the set of "The Other Woman" in New York City on Wednesday. The model wore cut-off jeans, a pink t-shirt and white sandals as she laughed with co-star Leslie Mann.
The film centers on a woman who finds out she is not her boyfriend's only lover and teams up with his wife to plot revenge. Cameron Diaz and Nicki Minaj also star. Nikolaj Coster-Waldau ("Game of Thrones") plays the role of the philandering husband.
In February, Upton landed the cover of the Sports Illustrated Swimsuit Issue for the second year in a row.
Upton recently made headlines after she was invited to the prom by Jake Davidson, who created a charming video and posted it on YouTube.
She was recently linked to rap mogul Sean "Diddy" Combs after they were spotted "sucking face" in March at a club. They both refuted the rumors.