Kate Upton Shows Her Sexy Curves In The November Cosmo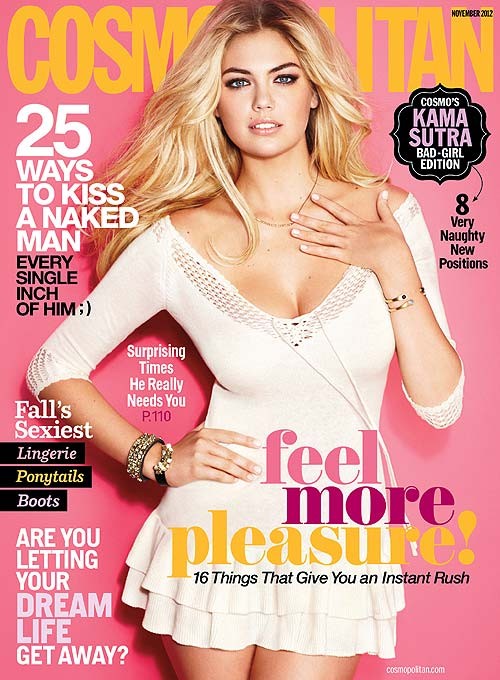 Supermodel Kate Upton is continuing her world dominance since being named the covergirl of this year's Sports Illustrated Swimsuit Issue.

Now a household name, the curvy blonde is gracing the pages of the November 2012 issue of Cosmopolitan magazine.

Kate's shoot took place at a farm in Warwick, New York; a place where she felt right at home.

"I'm a little bit of a mix – a girlie girl and a tomboy," she says of her personality. "When I'm in a city, I'm girlie. But when I'm around a barn, I turn into a tomboy."

The 20-year-old revealed what turns her on in a guy during her interview; saying, "To me, what's sexy is when you look like you're having a good time. That, and when you look effortless and have messy hair."

She also likes a good sense of humor and guys who are relaxed.

And she hates pickup lines. During her video shoot she says that she thinks "all pickup lines are horrible -- none of them work. You just walk up... make a fool of yourself."

Check out Kate's Cosmopolitan shoot video below and see more of her sexiness in the November issue of Cosmopolitan magazine, on newsstands Tuesday, October 9th.
Kate recently did a nearly nude shoot for Contributor magazine. Check out some of the pics here!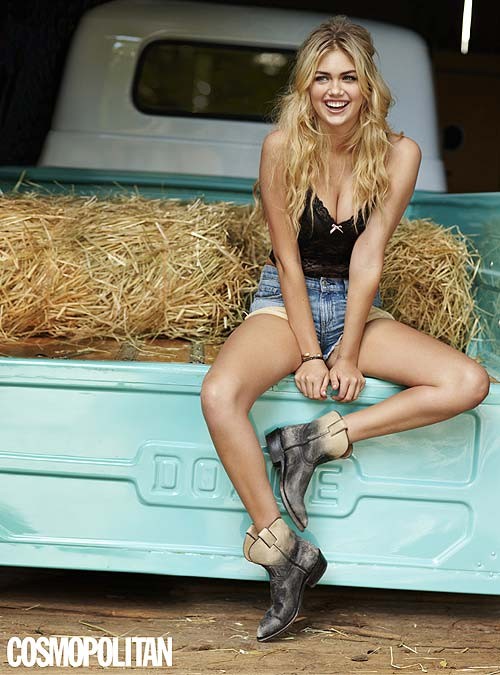 Above: Kate wears a black bralet from the new Cosmopolitan Collection at JCPenney, paired with shorts by Rag & Bone.