Kate Upton Shoots Down Breast Reduction Rumors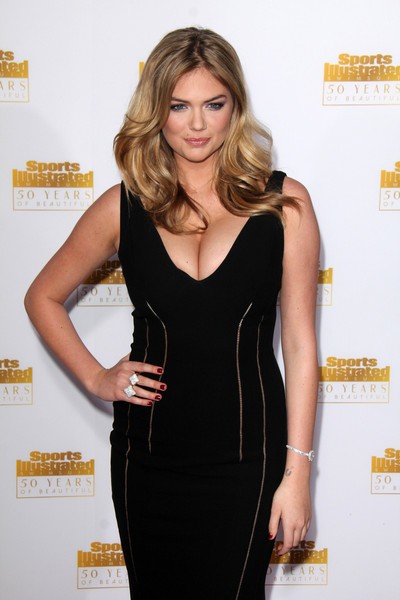 Kate Upton may say she wishes she had smaller boobs, but she would never consider getting them surgically reduced.
Upton was talking to Australia's 2Day FM along with Leslie Mann and Cameron Diaz to promote their upcoming film The Other Woman. Host Maz said, "You have great boobs, they are amazing... and you have said that maybe you would like to have a breast reduction."
Upton replied immediately, "I actually didn't ever say that. Yeah, no, I never said that."
She continued,""If someone asked me this question and actually cared to hear what I have to say about my own personal body... Isn't that lovely whatever media makes up? It's my body I'll tell you how I feel about it.
"I would say that I think all women feel sometimes they don't have life perfect, sometimes they don't feel their best. But I love my body. I always feel incredibly grateful for what I have, but there's times when all women don't feel their best."
But if she could give her boobs to her co-stars, she said "Leslie would get them for her Zac Efron sex scene [in 17 Again]!"