Kate Upton Reportedly Upset With Victoria's Secret For Using Old Photo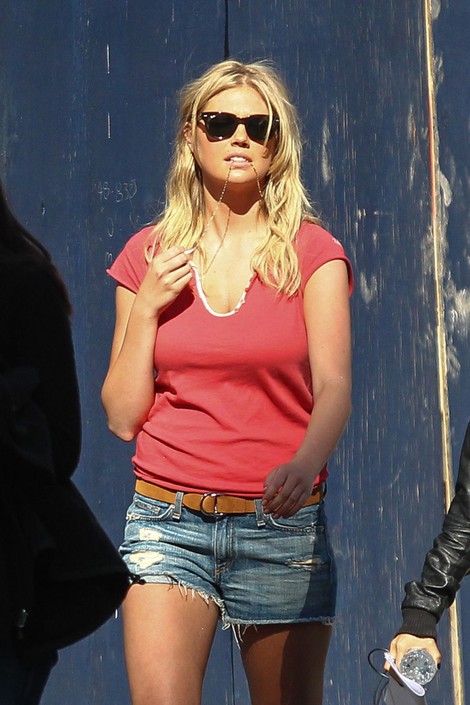 Voluptuous supermodel Kate Upton is reportedly angry at fashion house Victoria's Secret over its decision to use a 2011 photo of her in their latest catalog without her permission.

The sexy blonde, who landed the cover of the Sports Illustrated Swimsuit Issue for the second consecutive time this year, was deemed "too obvious" to work for the company last year by model booking agent Sophia Neophitou, who also said the company would "never use" her for one of the company's annual fashion shows because she's "too obvious."

"She's like a Page 3 girl," Neophitou said in a 2012 interview with the New York Times; referring to the topless, buxom women featured on the third page of British tabloid The Sun. "She's like a [soccer player's] wife, with the too-blond hair and that kind of face that anyone with enough money can go out and buy."

The 20-year-old Upton hasn't commented on her photo being used for the new ad, but a source close to Victoria's Secret confirmed that it is an old photo to E! News.

Upton has modeled for the company in the past, but is not one of their signature "Angels." Perhaps the move means she'll be joining that elite class of models, which includes Alessandra Ambrosio, Candice Swanepoel, Adriana Lima and Doutzen Kroes.

Upton has neither confirmed or denied any news, nor has she commented on the story.

But if she is signing back with Victoria's Secret, she might want an apology from Neophitou first.