Kate Upton Poses Nude In Racy New Photo Shoot For Contributor Magazine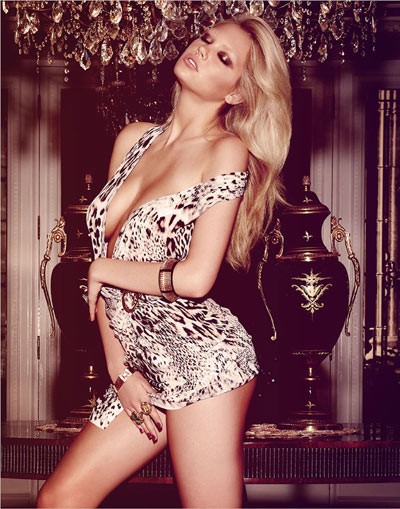 When you've got it, flaunt it might be the best cliche to describe buxom supermodel Kate Upton. The cover girl for this year's Sports Illustrated Swimsuit Issue is at it again, flaunting her curves in another publication.

This time it's for a sexy, seductive photo shoot in the August issue of Contributor magazine -- which leaves little to the imagination.

This past June Kate kicked off the summer months with a sizzling bikini photo shoot for GQ magazine and just when you thought it couldn't get any hotter outtakes from her shoot were released in July; the latter of which featured several see-through wet t-shirt shots -- revealing more than just her curves.

This time around Ms. Upton is seen in various states of undress -- posed seductively while wearing a leopard-print dress in a bathtub; draped across a bed in only a thick necklace; and showing off plenty of leg while wearing the proverbial "hand-bra" in a couple of borderline-nsfw shots (both shots on page 5 of this article - click at your own risk!)

Contributor magazine is published only twice a year to keep with the seasonal fashion cycles and is only available at select US and European stores and online at Swedish website Papercutshop.se.

*Warning: some images may be too hot to handle!