Kate Upton: People Assume Models Are Dumb, Treat Them Like Children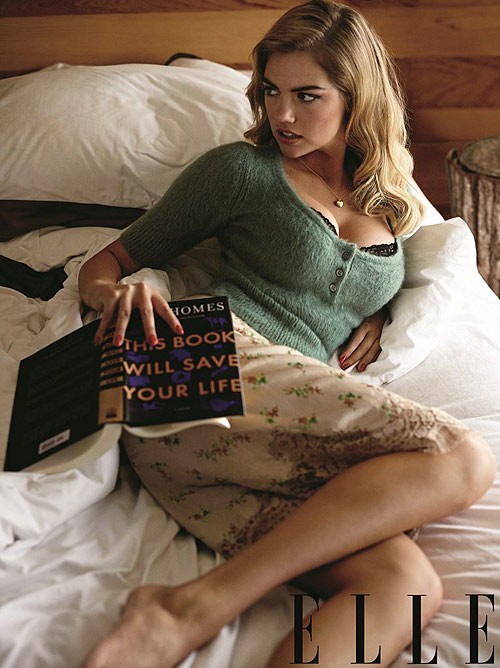 Kate Upton has landed the cover and a sexy pictorial in the September issue of ELLE magazine; and the supermodel discusses everything from the difficulties she had after landing her first Sports Illustrated Swimsuit Issue cover to being treated like a "dumb blonde".

Upton also shared the story of an incident that took place during a photo shoot in which someone blasted her religious values.

"I was at a photo shoot and I was wearing a cross necklace that my mom bought me, and somebody made a joke like, 'Why are you wearing a cross? Like you would be religious'," she says. "And then they took [my necklace] away. I was really affected by that. The whole thing made me realize that I do want [a cross] with me, at all times."

Perhaps that incident is how she landed the role of a nun in a bikini in 2012's The Three Stooges movie.