Kate Upton Nearly Lost Hearing And Eyesight After Antarctic Swimsuit Shoot For Sports Illustrated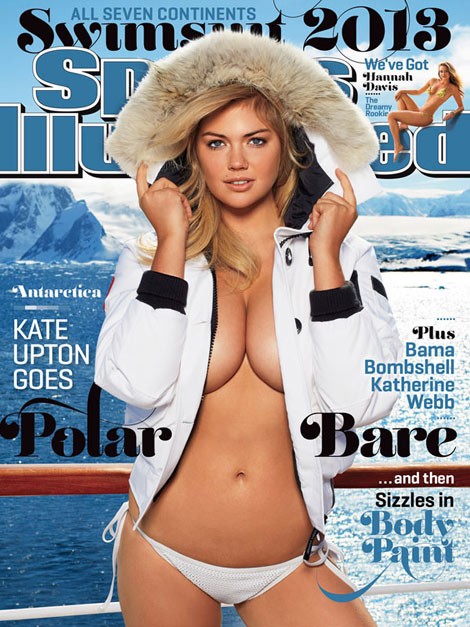 Kate Upton nearly froze to death while shooting her Sports Illustrated Swimsuit Issue feature in Antarctica in sub-zero temperatures.

The voluptuous model pranced around the icy continent in little more than a bikini, posing with penguins and in snowy landscapes.

During her appearance to promote the new issue on The Today Show earlier this week, Upton explained that despite the cold temperatures, it was worth it.

"It was freezing, I'm from florida so it wasn't great for me," she says. "Obviously, the pictures now -- it's incredible. I can't believe we were all able to accomplish that."

The model also said she suffered from frostbite after returning from the shoot; which took three years to plan, according to People magazine.

"When I came back, I was losing hearing and eyesight because my body was shutting down, it was working so hard to keep me warm," she said.

"[The shoot] was difficult," SI editor MJ Day explained to People. "First of all, it's cold, even though we were there in summer. The windchill was sub-zero – the elements are really working against you."

He also says that Upton was very professional about the shoot, despite the harsh conditions.

"She never complained," he says. "She'd just say, 'Okay, let's go do it again.'"

Upton was more surprised when she found out where she'd be shooting than when she found out she made her second cover in a row when the news leaked on Twitter last Friday.

"It was an accomplishment just to get through the shoot…I didn't even think about the possibility of being the cover until after I thawed out a bit!"

The buxom blonde is the first model to land back-to-back covers since Tyra Banks did it in 1996 (co-covered with Valeria Mazza) and 1997 and Elle MacPherson landed three in a row from 1986-88.

"Sports Illustrated really launched my career," Upton says. "I have a lot to thank them for."

Check out more of this year's photos at SI.com.