Kate Upton Lands First U.S. Vogue Cover, Loves Her Boobs & Plans A Lingerie Line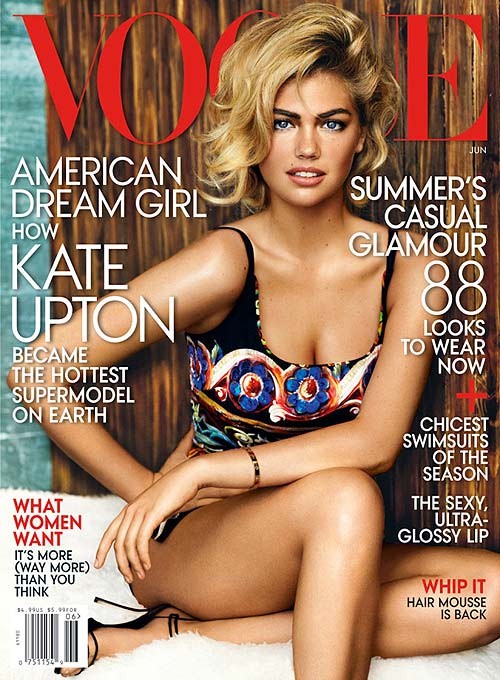 Kate Upton may have landed at no. 8 on this year's Maxim Hot 100 list, but she's number-one with Vogue, who put her on the cover of the magazine for the first time for the June issue.

Upton showed her voluptuous curves in a stylish shoot, helmed by Mario Testino, and discussed, of all things, her figure and her career.

"The things that they reject are things that I can't change," she says of her critics. "I can't change my bra size. They're natural!

"I can work out and I can stay healthy and motivated, but I can't change some things. I really just live my life. I love my body. It's what God gave me! I feel confident with myself, and if that inspires other women to feel confident with their bodies, great."