Kate Upton Had Bikini Issues Making 'The Other Woman'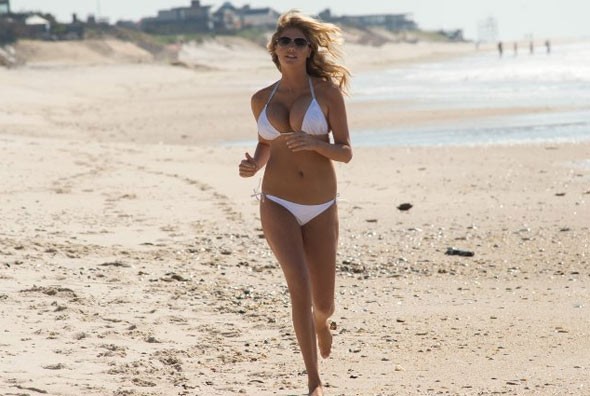 The Other Woman is Kate Upton's major motion picture debut. She played small roles in Tower Heist and The Three Stooges, but in The Other Woman she is a main character. Acting wasn't the most challenging thing for her on the movie. You'd think a famous model would be used to wearing bikinis, but she found it was quite different to wear one while filming a movie. 
"When I was shooting the bikini scene, normally when you go to a beach everyone's wearing bikinis," Upton said. "On a film you're the only one and there's 60 people staring at you. They're doing their jobs but they're still staring at you. I was so uncomfortable and these girls saw that I was uncomfortable and came out and ran off camera with me, just encouraging me and not letting me be alone. They were like that the whole way filming. I'm just so blessed to have them on my first film. 
The movie stars Cameron Diaz and Leslie Mann as women wronged by a womanizer (Nikolaj Coster-Waldau) and they discover Upton is his third mistress. So the three band  together to get revenge, and discover their friendship is more important than vengeance.
"I'm so lucky," Upton said. "I didn't know what to expect when I first came on set and they opened their arms to me and made me feel really comfortable instantly. They supported me every step of the way. I know that in my life, my girlfriends are one of the most important relationships I have, going through the good times and the bad times. So it really was an amazing script because it shows that it's true in real life."
The Other Woman is now playing.