Kate Upton Flaunts Her Sexy Curves In The November Vogue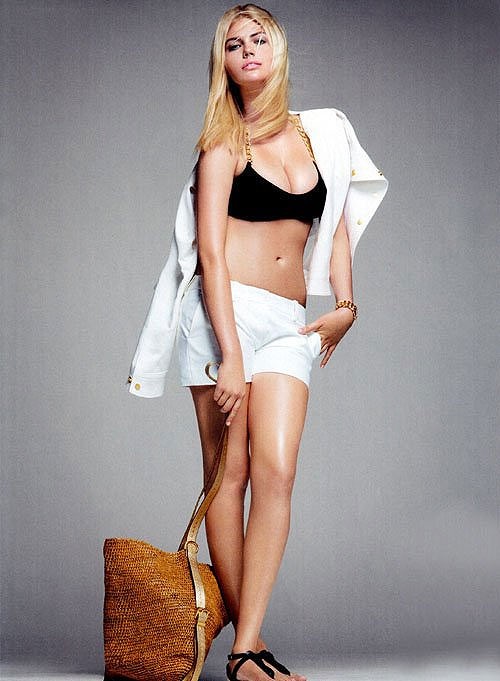 20-year-old Kate Upton continues her reign as the most in-demand supermodel with a new photoshoot for the November issue of Vogue magazine, which hits newsstands October 23rd.

The busty blonde, known more for her racy swimsuit shoots since being named this year's Sports Illustrated Swimsuit Issue cover girl, dons several fashionable outfits in the new shoot and keeps the swimsuits to a minimum, focusing on her natural beauty.

"You know, actually, I don't really know why [the industry has] chosen me," she says; "but I am excited because I love fashion. And I am excited to be in a place where I can be a good example."

But the model is more comfortable being in little clothing, thanks to her upbringing.

"When I lived in Florida, the swimsuit was the key wardrobe piece. I lived ten minutes from the beach, but I never sat there and said, "I want to be every man's fantasy," she says.

Check out more of Kate Upton at Vogue.com and in the November issue.