Kate Upton Channels Marilyn Monroe At 'Other Woman' Premiere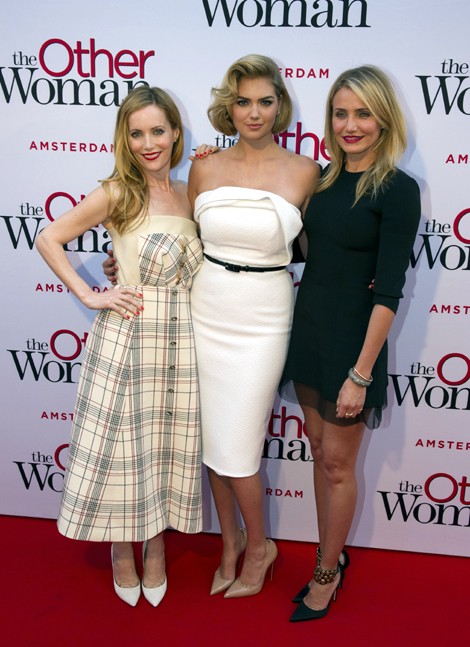 Cameron Diaz, Kate Upton and Leslie Mann looked chummy on the red carpet as they posed for photos while promoting their upcoming film "The Other Woman" in Amsterdam, Netherlands.
Upton resembled iconic movie star Marilyn Monroe in a knee-length, custom Christian Siriano strapless textured white crepe dress paired with a bob hairstyle.
Diaz recently told E! News that she loved working with her co-stars: "To work with Leslie Mann and Kate Upton, who are just two of the greatest shining bright beauties. Leslie Mann blows my mind, she is so fearless, and we didn't know Kate beforehand, but she literally just slipped right in...She's fantastic. And Leslie, Kate and I had a great time."
The film centers on three women who exact revenge against a man who cheats on both his mistress and his wife with another woman. It hits theaters on April 25.
Check out more photos from the premiere...