Kate Upton And Diddy Both Deny Reports That They're Dating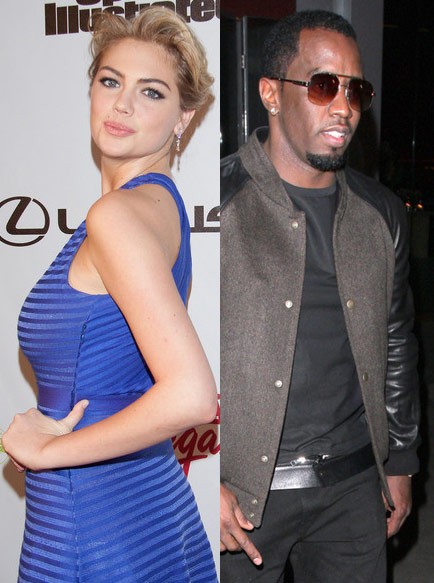 Sports Illustrated Swimsuit Issue cover girl Kate Upton and rap mogul Sean "Diddy" Combs were reportedly spotted making out all over the VIP room of a Miami nightclub last week, but both stars have now come forward to say that the story is completely false.

New York Daily News gossip column Confidential reported on Tuesday that eye witnesses at Miami's LIV nightclub spotted Diddy and Upton "sucking face" on March 24 when the rapper was hosting a party there.

"They were kissing, they weren't hiding it," the source said.

Upton, 20, split from Detroit Tigers pitcher Justin Verlander back in February (although the couple never confirmed if they were dating or not), when she revealed that she was single on Valentine's Day; and Diddy, 43, has been linked to singer Cassie. They hinted at a relationship via their Twitter pages back in September.

Unfortunately for the sake of celebrity couple nicknames like TomKat, Bennifer, and Brangelina, it sounds like we won't be getting a "DiddyUp" anytime soon.

"Attn all Media. I don't even know Kate Upton personally!" Combs tweeted on Wednesday. "I'm not dating her! What's being reported is not true. END of story!"

Upton also shares the sentiment. She tweeted, "Really??? Not at all true.."

The two stars, however, reportedly had dinner together last Thursday at the Gemma restaurant at the Bowery Hotel in New York City.