Kate Moss & Rihanna Get Naked For Hot V Magazine Shoot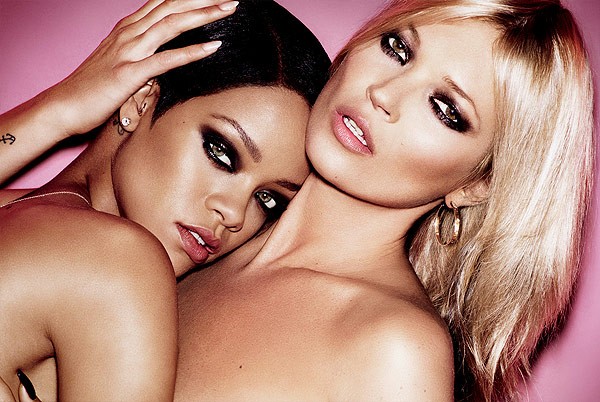 Rihanna's recent habit of taking her clothes off has continued, this time with British supermodel Kate Moss lending a hand (or two), as the two got very close for a new V magazine photo shoot.

In a pair of the images, shot by fashion photographer Mario Testino, the two take turns getting naked and sitting on each other's lap in tiny lingerie outfits.

The two are also featured getting all 'Fifty Shades of Grey' with each other in a couple of dominatrix-inspired shots, complete with a riding crop.

Rihanna and Kate will be featured in the Spring 2013 issue of V Magazine.