Kate Moss Gets Naked For St. Tropez's Self-Tanning Line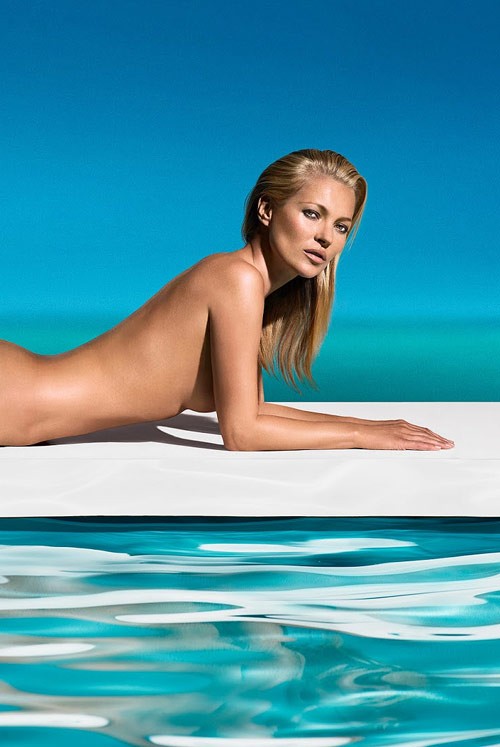 Legendary British supermodel Kate Moss has taken it all off in a new promo for St. Tropez's self-tanning line.

"I'm so excited to be working with St. Tropez," Kate said via press release on Wednesday. "I've been using the products since they started and it's a really trustworthy, cool brand. I always feel more confident with a St. Tropez tan!"

"St. Tropez is a trustworthy brand," she adds, "people know it and it's a natural-looking tan - what people don't want is something orange."
The 39-year-old was recently announced as the new face of the brand, which she shows off by getting naked to prove that the product won't leave streaks on your skin.
"When you've got a tan it definitely helps with your confidence. You just feel better. You look in the mirror and think: 'Ooh, I look quite healthy! I feel awful, but I look great!'" she said. "[St. Tropez] does it so well that you do look natural, you don't have that fear, which I always did, of going streaky and not being able to fix it."

"We're absolutely thrilled that Kate Moss has chosen to work with us on our new campaign: it gives us the ultimate stamp of approval on the quality of our products," says Michelle Feeney, the CEO of St. Tropez's parent company PZ Cussons Beauty. "Kate epitomizes St. Tropez's naturally glamorous approach to self-tanning and is a long-time advocate of the brand. Kate's fashion icon status is important to us but now her growing number of beauty campaigns proves that her appeal as a beauty icon resonates with confident women across all age groups globally. Not only is she beautiful but she has this amazing attitude. St. Tropez is about confidence."

Check out Kate's fully nude photo on page 2...