Kate Middleton's First Official Painting Is Unveiled, Critic Calls It Disappointing & Ordinary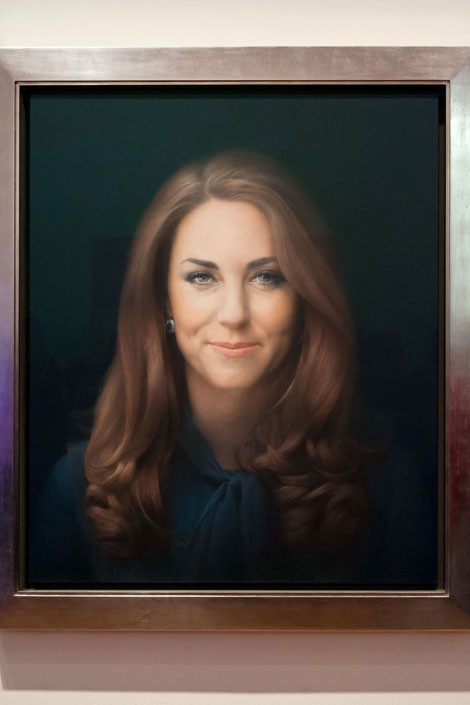 British royal Kate Middleton reportedly loves the official painting that was just released of her, but some aren't as impressed with the picture as she is.
The Duchess of Cambridge, who turned 31 this week, said: "It's just amazing, I thought it was brilliant." Her husband Prince William agreed: "It's beautiful, it's absolutely beautiful."
Artist Paul Emsley spent several months working on the painting, but some don't think it's that great.

An art critic from the Sunday Times said, "I was disappointed, to be honest. I've been waiting for it like everybody else with great expectations because the Duchess of Cambridge is someone who we know likes art and presumably will be an enlightened patron. I think she's been let down, really, by the picture. It's another ordinary painting of a royal, of the sort we've been churning out for the last few hundred years in Britain."

He added, "When you get close to it she looks older than she is, and her eyes don't sparkle in the way that they do. And there's something rather dour about the face...and the mouth isn't really smiling and the eyes aren't really smiling. As a likeness I think it's slightly disappointing.  More seriously, as a concept it's like a giant polaroid."
See more of his review in the video below.