Kate Middleton To Become Godmother Of New Cruise Liner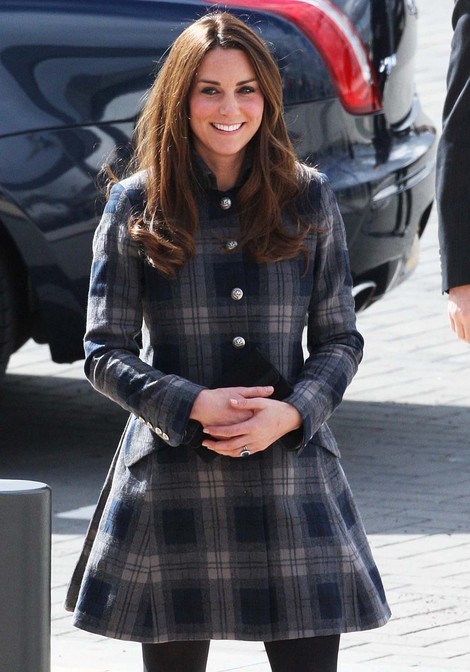 Kate Middleton, Duchess of Cambridge, will follow in the footsteps of fellow British royals - by becoming the godmother of a cruise liner.
Royal Princess confirms that they will have the... royal princess... christen their new ship, which will be named after her. The ship will be set to sail for the first time on June 13.
Middleton is due to have her child in mid-July, so all eyes will be on her big bump when she smashes the champagne bottle.
A spokesman tells WENN, "We can think of no better way to celebrate our company's British heritage than by having the Duchess, admired around the world for her style and grace, serve as Godmother to our newest ship. 
"Princess has a rich history of celebrated godmothers throughout the years including names such as Margaret Thatcher, Audrey Hepburn, Sophia Loren and the Princess of Wales."
Princess Diana christened the original Royal Princess in 1984. Margaret Thatcher christened a ship in 1991, and Olivia de Havilland, Sophia Loren and Audrey Hepburn have all christened ships from the luxury line.
The ship will be the company's largest, holding 3,600 passengers and 1,346 crew members. One of the intriguing features of the ship is a glass-bottom walkway that extends several feet off the edge of the boat, allowing tourists to see down towards the water.