Kate Middleton Still Suffering From Morning Sickness, Considers Naming Baby Diana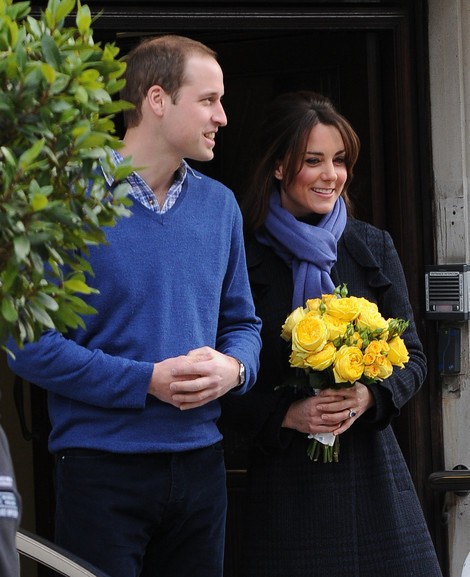 Being pregnant is proving challenging for Kate Middleton. The British royal is still suffering from intense morning sickness, a few days after being treated at the hospital for the condition known as hyperemesis gravidarum.
Her husband, Prince William, canceled a public appearance in London on Sunday to be at Catherine, the Duchess of Cambridge's side.
A royal spokesman told UsMagazine.com, "It is well known that hyperemesis gravidarum often recurs... Until further notice, to allow the Duchess a degree of privacy during her pregnancy, we do not intend to offer regular condition checks or advise of routine developments."
On Saturday night the Prince attended the Winter Whites Gala in London and tried to make light of the situation. He is quoted as saying, "I don't know why they call it morning sickness - they should call it all day and all night sickness", adding, "(Recovery is) a long old process but she is getting there. She feels like it is going to go on forever."
Meanwhile, a former school friend of Kate's says the duchess is already thinking about baby names but won't make a final decision until she comes face to face with her little one.
Jessica Hay told Britain's Sunday Express newspaper, "Catherine's been saying, as per her mother's suggestion, that she wants to meet the baby first and then decide. If it's a girl, Victoria is a favorite and, funnily enough, Diana is a name that Catherine has always loved."
Williams late mother, Diana, Princess of Wales, died in a car accident in France in 1997.
In another development, the royal couple was apparently shocked by the pregnancy because they only started trying to make a family in September. Hay added, "It was amazing because they seem to have got pregnant almost on the first try."