Kate Middleton Shows Off Her Flat Tummy, Plays Volleyball In Heels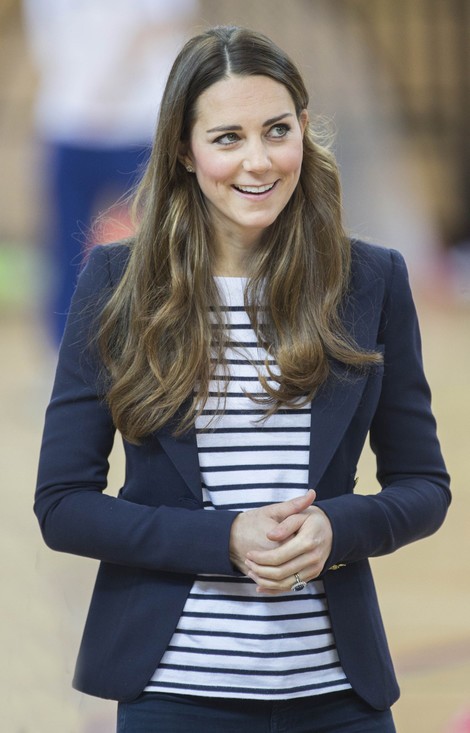 Kate Middleton has given us another reason to love her. The down-to-earth duchess attended a SportsAid Athlete Workshop in the Queen Elizabeth Olympic Park in London on Friday, and she played volleyball in heels.
She's sporty and glamorous at the same time. Love it!
The Duchess of Cambridge wore skinny jeans, a striped shirt, matching navy blue jacket, and corked wedges as she tossed the ball around with other players.
At one point her shirt lifted up, revealing her toned mommy tummy. Middleton gave birth to the future king of England, George Alexander Louis, on July 24. Three months later, she looks fantastic.
Check out more photos of Kate on the court...