Kate Middleton Shows Off Her Baby Bump In A Pale Blue Dress In London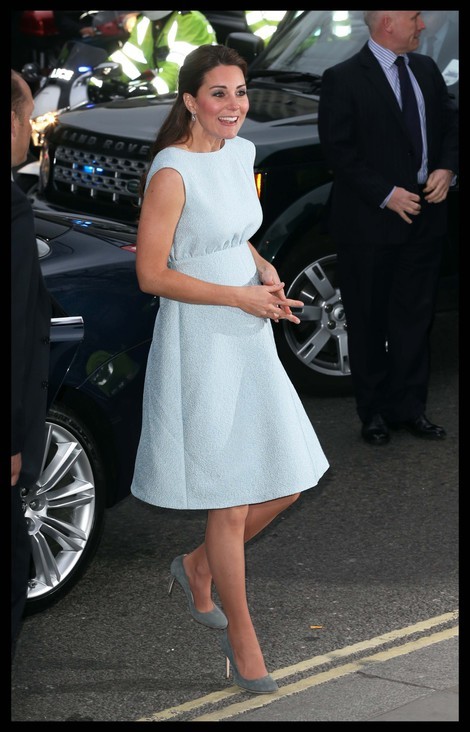 All eyes have been on Kate Middleton and her fashion picks ever since she revealed she was pregnant last year. She has yet to make a fashion misstep.
The Duchess of Cambridge stepped out at the National Portrait Gallery in London on Wednesday to celebrate The Art Room charity. She glowed in a designer, 50s-style Emilia Wickstead dress paired with grey pumps.
The Duchess hasn't veered from her usual style while pregnant. Rather, she seems to be choosing larger sizes of ensembles she would likely wear anyway.
Middleton and her husband, Prince William, appear to have a stronger relationship now that they're expecting, royal photographer Mark Stewart recently told People magazine. "They're much more touchy-feely than they were. They've always been close, but it is much more pronounced since she has become pregnant. There appears to be a new, deeper bond between them," he observed.
Middleton was recently named one of the most influential people in the world by TIME magazine. Her baby is due in mid July.