Kate Middleton, Naomie Harris Attend Mandela Movie Premiere, Learn Of Icon's Death At Screening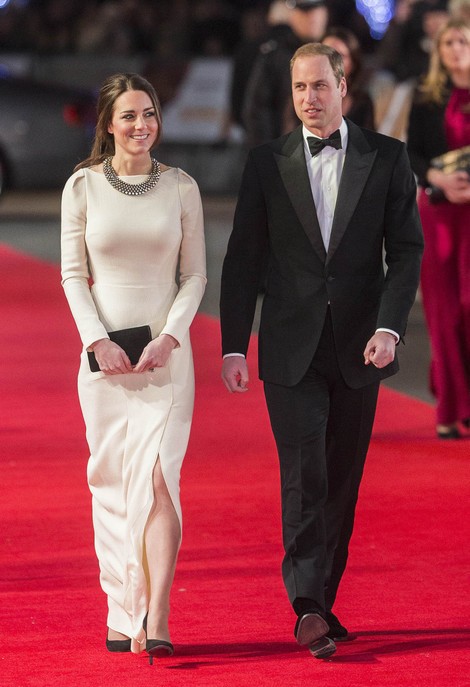 Kate Middleton and Prince William, Duke of Cambridge, attended the Royal Film Performance of "Mandela: Long Walk To Freedom" premiere in London on Thurseday.
The prince paid his respects to Mandela after learning of the civil rights icon's death after the screening. He said, "We are just reminded what an extraordinary and inspiring man Nelson Mandela was, and my thoughts and prayers are with him and his family right now."
The film is based on Mandela's biography and focuses on his early life, coming of age, education and the 27 years he spent in prison before becoming president of South Africa.
Mandela won the Nobel Peace Prize in 1993 and was elected the country's first black president in 1994 at age 75. He died yesterday at age 95.
In the film, Idris Elba stas as Mandela, and Naomie Harris plays one of his wives, Winnie. The film is now playing in theaters.
Elba told the New York Daily News: "What an honor it was to step into the shoes of Nelson Mandela and portray a man who defied odds, broke down barriers, and championed human rights before the eyes of the world. My thoughts and prayers are with his family."