Kate Middleton Is Reportedly Pregnant, But There's No Baby Bump Yet (Photos)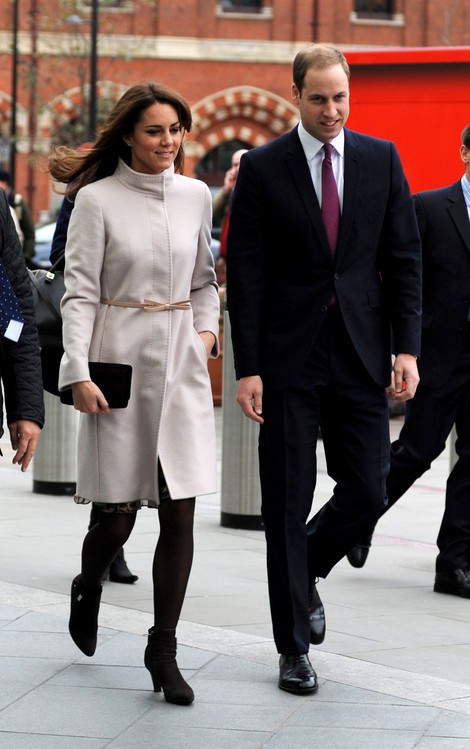 According to a close friend and former school pal, Kate Middleton, is pregnant. We spotted the couple today arriving at Kings Cross station in London, and there's no sign of a baby bump...yet.
But old friend Jessica Hay has revealed to Life & Style magazine that Catherine, Duchess of Cambridge, and Prince William will make the news public next month.
She told the magazine, "I have this on the highest authority, and it's not to be taken lightly. It's going to be wonderful, happy news when it's announced."
Hay and Middleton attended the exclusive Marlborough school together, and the school friend attended the royal wedding last year. She said the royal family is estatic about the pregnancy: "They have been talking about William and Catherine having children for quite some time."
Hay also has no doubts that the couple will be great parents. "William will definitely be a hands-on dad and not rely heavily on nannies to raise his and Catherine's children. They both try to be as normal as possible in their private lives, and that of course is going to continue when they have children," she explained.
Last week a source told Us Weekly that Kate and William were trying to make a baby. "They have been on such a high since getting married. It's time for the next step — Kate is hoping she and William can become parents in 2013," the insider said.
The Duchess of Cambridge officially opened the New Treasures Gallery at the Natural History Museum on Nov. 27 looking lovely (and slender) in a blue green dress.