Kate Middleton Is All Smiles Following Hospital Release, Feels 'Much Better'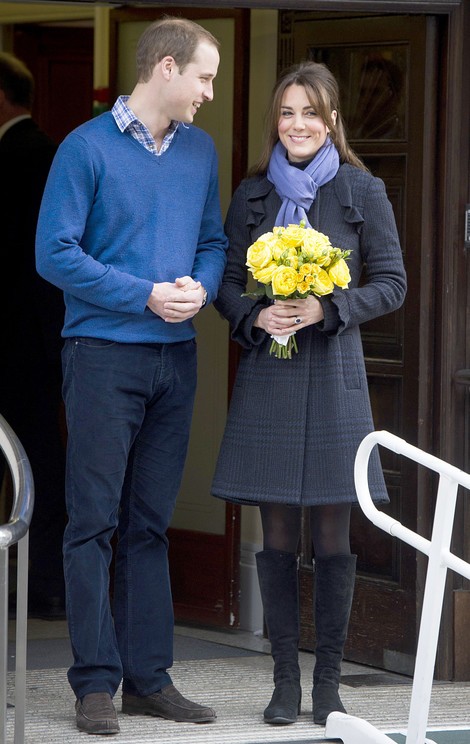 Despite a few days of intense morning sickness, a newly pregant Kate Middleton put on a smile following her release from the King Edward VII Hospital in London this morning.
The Duchess of Cambridge, 30, carried a bunch of yellow roses as she left the facility with her husband Prince William and graciously posed for photographers before leaving for Kensington Palace, the couple's royal residence in London. She told reporters she was feeling "much better."
Kate looked stylish in a navy blue overcoat, knee-high boots, and a blue scarf.
The duchess was hospitalized on Monday for hyperemesis gravidarum, which is acute morning sickness. Kate and William had been visiting her parents in Bucklebury, England, to reveal the news when she started feeling lightheaded and nauseous. She isn't quite 12 weeks along in her pregnancy.
After such a draining ordeal, it's incredible and admirable that Kate was able to have such poise when leaving the hospital. She will be on bed rest for several days, and all of her appointments have been canceled through Dec. 9.
See more photos of Kate and William leaving the hospital...