Kate Middleton Hides Her Baby Bump In Several Trendy Coats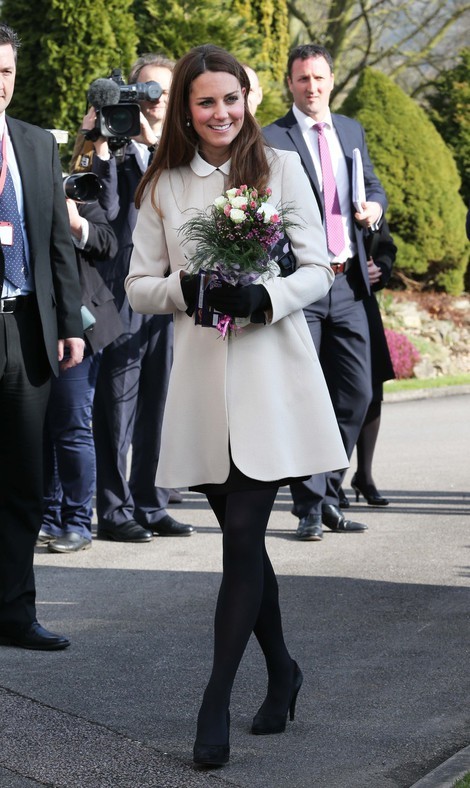 Kate Middleton is often lauded for her sense of style, and this week the Duchess of Cambridge has stepped out several times - in various shades of outerwear.
As much as we'd love to see the cute frocks underneath, we understand why she's covering up in tights, coats and gloves. It's not very warm in England right now, and she has a baby to keep warm!
We spotted the royal out and about several times this week, attending a St. Patrick's Day parade, visiting the racetrack, and more. And each time she's donned a different colored coat.
On Sunday she reportedly let it slip that's hoping for a boy while her husband Prince William wants a girl. It's been rumored they're having a daughter. The baby is due in July.
Check out more of Middleton's winter looks...