Kate Mara Welcomes 'House Of Cards' Back For Season Two With A Sexy GQ Photo Shoot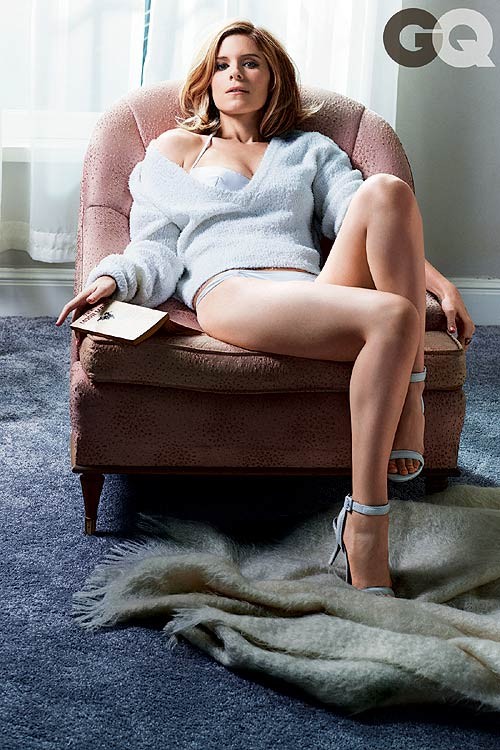 Kate Mara, who stars on Netflix's original series House of Cards, goes full-sultry in the March issue of GQ magazine.

The sexy actress plays journalist Zoe Barnes on the hit show, which returns on February 14 for its second season, and she reveals how she originally took to the character.

"I didn't shadow anyone," Mara says. "Any questions I had I went to Beau [Williams, the show's creator].

"But being a journalist wasn't the most important thing for me. That was just her job - it could be anything. The most important aspect of Zoe that I felt I needed to understand and wrap my hear around was her crazy drive and ambition."

"Sitting around with Beau and [director David] Fincher and Kevin [co-star Spacey], just setting the backstories - that's where I got all of my information," she adds.

Mara also says that the show's second season will be just as exciting as the first, despite the bar being set so high.

"[The] dials were really high in the first season. Beau Williams has a very big imagination. And he and our writing staff, I think really pulled through this season. Because it's hard to top all the things that happened last season," she says. "Last year, before Season 1 came out, I had seen all the episodes; this year I haven't, so I'm just as excited to watch it like anyone else. Still, I think it's just as surprising and addictive. Hopefully, we'll see."

Check out Kate's full interview and see more hot pics at GQ.com now. The March issue hits newsstands February 25.