Kate Hudson Shows Off Svelte Post-Baby Bod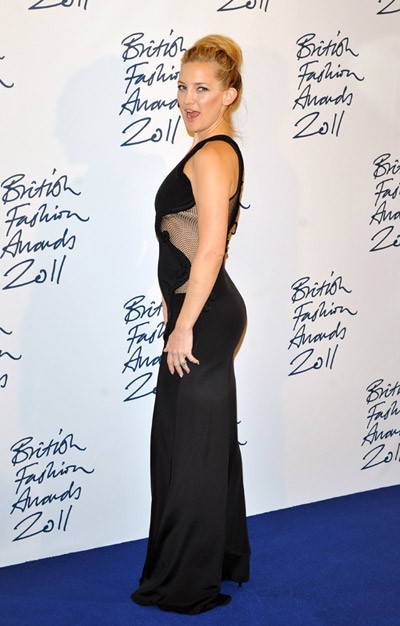 Looking good! Kate Hudson dazzled at the 2011 British Fashion Awards in a black Stella McCartney dress. However, the outfit was only half the story - because she looks great after only giving birth to her second son, Bingham, in July!
We already mentioned that Kate was a maternity fashion star and she was showing a huge bump back in June. She obviously doesn't have to worry about that now, because she's lost all the extra pounds.
Not that she cares what we think. She told Vogue UK that she laughs when she finds herself on worst-dressed lists. She said that after the 2001 Oscars, "I turned on the television to find out I was on every Worst Dressed list possible. So I called Stella and we just laughed our asses off and she said to me, 'Look babe, it was the hair wasn't it?'"