Kate Hudson Goes Topless For The April Glamour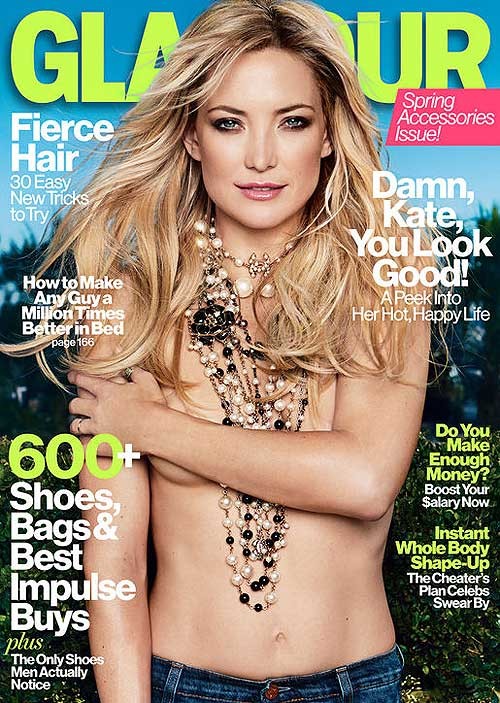 Kate Hudson shows off a lot of her sexy figure in the upcoming April issue of Glamour magazine.

The actress, married to Muse singer Matt Bellamy, talks with director Mira Nair, who she worked with in the upcoming The Reluctant Fundamentalist (getting a limited release on April 26).

The star talks about being in the spotlight, motherhood, and her recurring role on Glee.

Hudson, who has two children -- Bingham (1, with Bellamy) and Ryder (9, with Black Crowes singer Chris Robinson) -- says that motherhood is the most important thing in her life, something she learned from mom Goldie Hawn.

"I always remember my mom saying that there's only one thing in life she refused to fail at: raising her children," Hudson says. "It just shows you it's very possible to do the thing that makes you happy and still raise a wonderful family."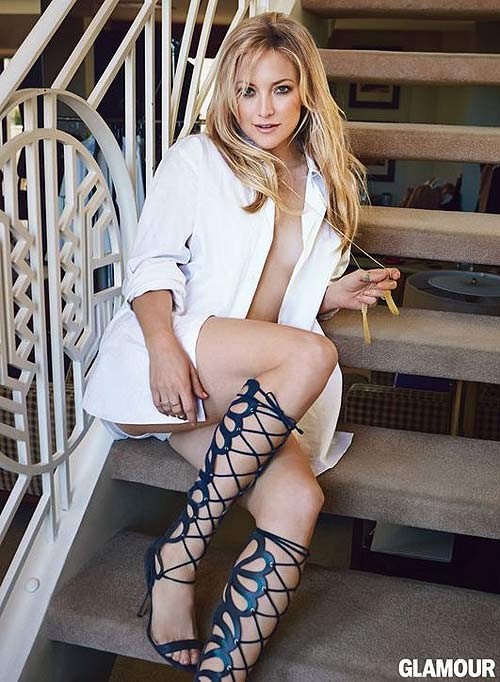 Considering Kate's celebrity, she's very down to earth and doesn't try to hide anything.

"The reason I trust so much is that I don't feel like I have anything to hide," she explains. "If somebody betrays that trust, it could never be so bad, because I don't keep any secrets.

"I've had friends who've lied to me, I've had friends who've done things behind my back, I've had people steal from me—and it doesn't stop me from trusting," she adds. "The only thing that gets me angry is with [people who invade the privacy of] the kids. It's the only place where I sort of go, 'Is this worth it?'"

Kate is also currently starring on Glee, as Lea Michele's dance teacher Cassandra July.

"She is such a wonderfully nasty character. I have so much fun playing her. And singing and dancing makes me so happy," Hudson says.

Check out photos from Kate's shoot at Glamour.com and in the April issue of Glamour, which hits newsstands March 12.