Kate Gosselin's New Series Debuts Sunday, June 6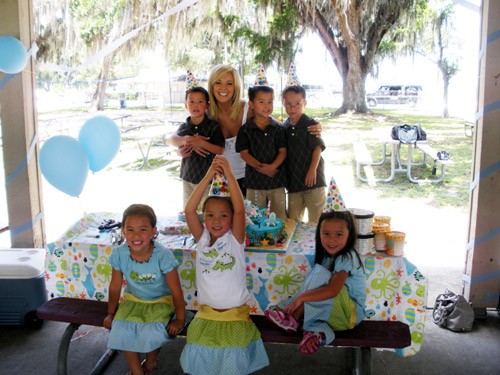 Kate Gosselin and her loveable brood are back in two "Kate Plus 8" specials airing this Sunday at 9 and 10 p.m.

At 9 p.m., Kate plans a surprise trip to Orlando for the kids to celebrate the sextuplets' 6th birthday. As she prepares for her first trip with the kids as a single mom, Kate attempts to keep everything a surprise while managing logistics and containing the inevitable chaos.
Highlights include the kids feeding sting rays at Discovery Cove, swimming with the dolphins, feeding exotic birds, riding in an air boat and taking in the sights of the Everglades, partaking in an orange juice squeezing contest, and enjoying a very special surprise birthday cake.

At 10 p.m., TLC gives viewers a behind-the-scenes look into the daily life of the newly single Kate in "Inside Kate's World". After the abrupt ending of "Jon & Kate Plus 8," a lot has happened quickly for the famed mother of eight.
From extreme hair makeovers to single-motherhood to "Dancing with the Stars" and press tours, this special provides a unique, never before seen glimpse into the day-to-day routine of the single mother, entrepreneur, best-selling author, dance partner and friend.