Kate Gosselin Fired From Blogging Job At CouponCabin.com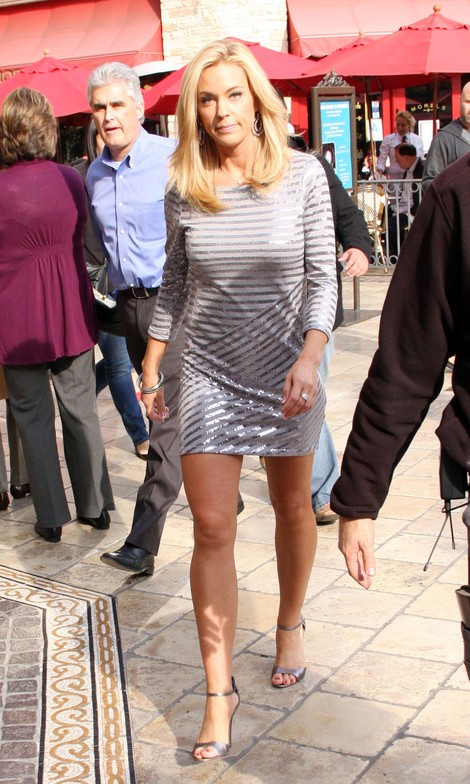 Kate Gosselin is unemployed again. A year after her reality show Kate Plus 8 wrapped up on the TLC network the mother-of-eight has been fired from her job as a blogger at website CouponCabin.com.

A letter posted on the site Tuesday from Coupon Cabin CEO Scott Kluth explains to her fans and followers why she was let go.

"A series of recent events have made it clear to me that Kate Gosselin and her contributions do not align with the authenticity which we set out to build almost a decade ago, and that Ms. Gosselin is simply not a good fit with the wonderful team and culture at CouponCabin," Kluth writes.

"It's with this that I am writing to inform you of our decision to discontinue Ms. Gosselin's feature blog on CouponCabin.com. Ms. Gosselin's contributions garnered both positive attention and criticism, but as always, I respect and appreciate your candid opinions, which often encourage us not to lose sight of our mission -- to help YOU save money."

Kate gave birth to twin girls in 2000, followed by sextuplets in 2004; and three years later she became a household name along with husband Jon Gosselin thanks to their own reality series on TLC, Jon & Kate Plus 8. The show chronicled the family's day-to-day activities and showed how they coped with bringing up eight children. They split in 2009 and the reality show continued on for two more seasons as just Kate Plus 8, with limited appearances from Jon.

"We wish Kate, her family and her support staff all the best," Kluth concluded.

Despite the firing, Kate posted to her Twitter page that she's "super busy working away" on her next endeavor.


Good afternoon!I'm alive!I've been super busy working away!I'm having lots of fun and can't wait to share!No worries..we will chat soon! XO

— Kate Gosselin (@Kateplusmy8) October 16, 2012