Kate Gosselin Accuses Her Ex-Husband Of Computer Hacking, Files Lawsuit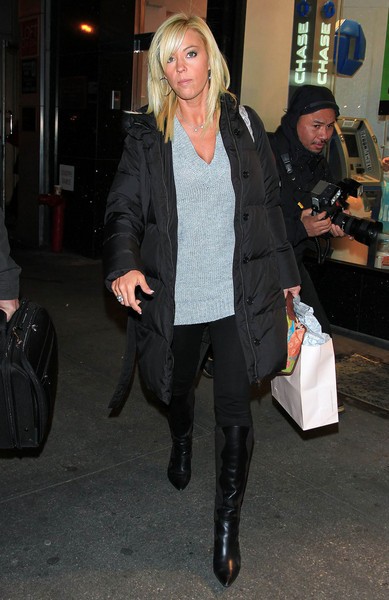 Former "Jon & Kate Plus 8" star Kate Gosselin is suing her ex-husband Jon Gosselin, accusing him of hacking her computer in order to get inside information to write a tell-all book.
Kate claims Jon got into her private bank and phone records as well as email accounts. He also purportedly stole her hard drive, according to TMZ.com.
In her lawsuit, Kate says Jon shared the personal information with his business partner Rob Hoffman, who wrote the book "Kate Gosselin: How She Fooled the World." The tome was reportedly pulled from shelves due to her allegations. Kate is suing over invasion of privacy and identity theft for an unspecified amount.
The couple, who have eight children together including sextuplets, split in 2009.
In a recent interview with People magazine, Kate said she is living "very carefully these days," by "piecing and patching together" an income from various projects. "To not have a reliable income is scary," she conceded.
She said she had a functional if not-quite-cordial relationship with Jon but refuses to appear on camera with him despite multiple offers. Jon lives in a secluded cabin in Berks Country, Pa., 30 minutes from Kate. The kids visit him Tuesday nights for dinner and every other weekend.