Kate Bosworth & Her Family Visit 9/11 Memorial In New York City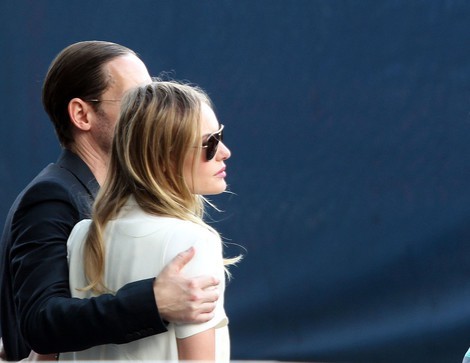 Kate Bosworth took a break from fashion week in New York City on Tuesday to remember the nearly 3,000 victims of the 9/11 terrorist attacks.
The actress, her fiance Michael Polish, and family members commemorated the tragic event's 11th anniversary with thousands of other people at the site where the twin towers once stood.
Bosworth posted a photo of the new One World Trade Center skyscraper on twitter. She wrote, "At ground zero today. My heart is with the heroes and families. Proud of the strength and resilience of this country... We will always honor our fallen heroes."
After it is completed in 2014, the skyscraper will be the third tallest building in the world.
See more photos of Kate and her family in NYC...