Kate Beckinsale Looks Amazing - As Usual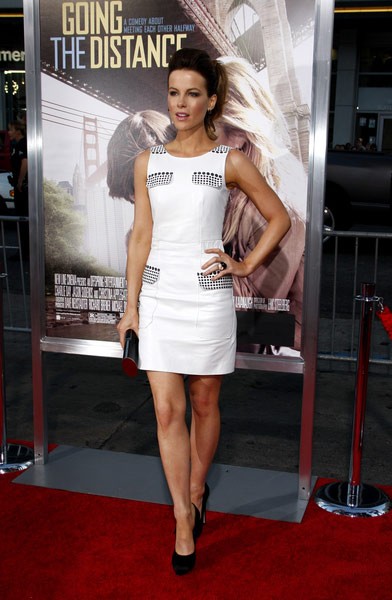 Kate Beckinsale could wear a garbage bag and she'd still look sexy. The actress attended the "Going the Distance" Los Angeles premiere on Monday wearing a simple white shift dress with polka dotted pockets. We think she looks great, as usual. What do you think?

The actress was recently voted the third hottest mom in Hollywood, following Halle Berry and Monica Bellucci. Kate is mom to 11-year-old Lily.

Kate is one of the rumored actresses to take on Catwoman in an upcoming Batman movie. She faces stiff competition from Megan Fox, Angelina Jolie, and....wait for it...Cher (?).
(click pic for next)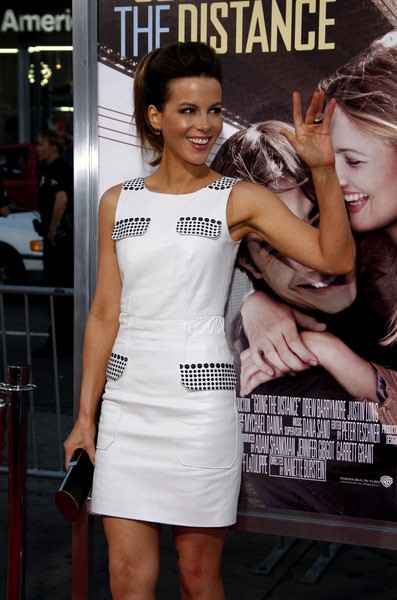 Click the pics for larger images:
- Click here for more Kate Beckinsale pictures! -