Kate Beckinsale & Jessica Biel Are Sexy In Black & White At London 'Total Recall' Premiere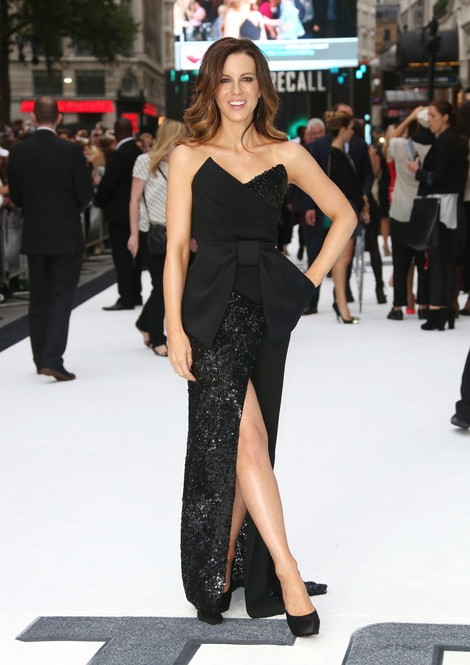 Kate Beckinsale and Jessica Biel are continuing to promote "Total Recall" all around the world. They attended the London premiere of film at Vue Leicester Square in London, England, today.
Beckinsale looked stunning in a strapless black dress with a long slit up the leg and a giant bow around the waist. Biel was a polar opposite in a white dress with a lace bottom half, feathered middle, tuxedo-like collar, and sheer arms. She jazzed up the look with bright pink pumps.
The two actresses have been dazzling fans with their various looks on the red carpet for their action-packed film. In Berlin, Germany, Biel wore a slinky backless sequined dress, while in Los Angeles she opted for a pale pink strapless gown reminiscent of the 1950s.
Meanwhile, Beckinsale wore a textured green and black dress in L.A. that looked like it was made of snake skin.
See more photos of Kate and Jessica in London...